Reskilling & Upskilling Your Workforce
Empower Your Teams
Across virtually every industry, companies have had to adjust to significant changes within the past decade, and they are sure to experience more changes in the coming years. This means that to stay relevant and resilient, your organization needs to implement exceptional employee reskilling and upskilling training programs.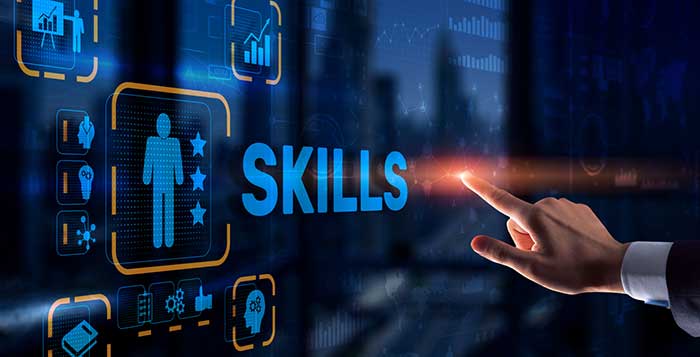 Emerge ID is poised to assist organizations across many different industries create engaging curriculums to train workforces on new skills. This type of training can include:
Learning additional roles
Improving digital know-how
Expanding skillsets
Reconfiguring teams
Creating new collaborations
Cross-team partnerships
Learning better techniques & processes
Product training
Learning about new services
And more …
Conducting a Needs Analysis
Before you start developing your reskilling and upskilling training programs, Emerge ID can help you by finding out where the greatest needs are. From there, we'll take the lead and make recommendations for filling any gaps. Emerge ID will help you figure out the following:
Which departments can benefit most from new training.
The skills your organization will need as it grows and evolves.
Best ways to train employees on new skills.
Which training styles and learning technology tools to add in.
How to make your employees and business more resilient to change.
Once we've determined the needs, we can work with you to develop programs designed to teach new skills and help your workforce adapt to changing business models and industry shifts.
Contact Us Today for Retraining Solutions
Reach out to us to schedule your free consultation to see how Emerge ID can help you retrain your people. Simply give us a call at (970) 306-8976 or complete our online contact form, and we'll get back to you shortly. We look forward to exploring possibilities with you and helping your organization grow into exciting new areas.